Ragout d'igname is a hearty and comforting stew from Burkina Faso. Made with staples, it is a simple yet filling meal.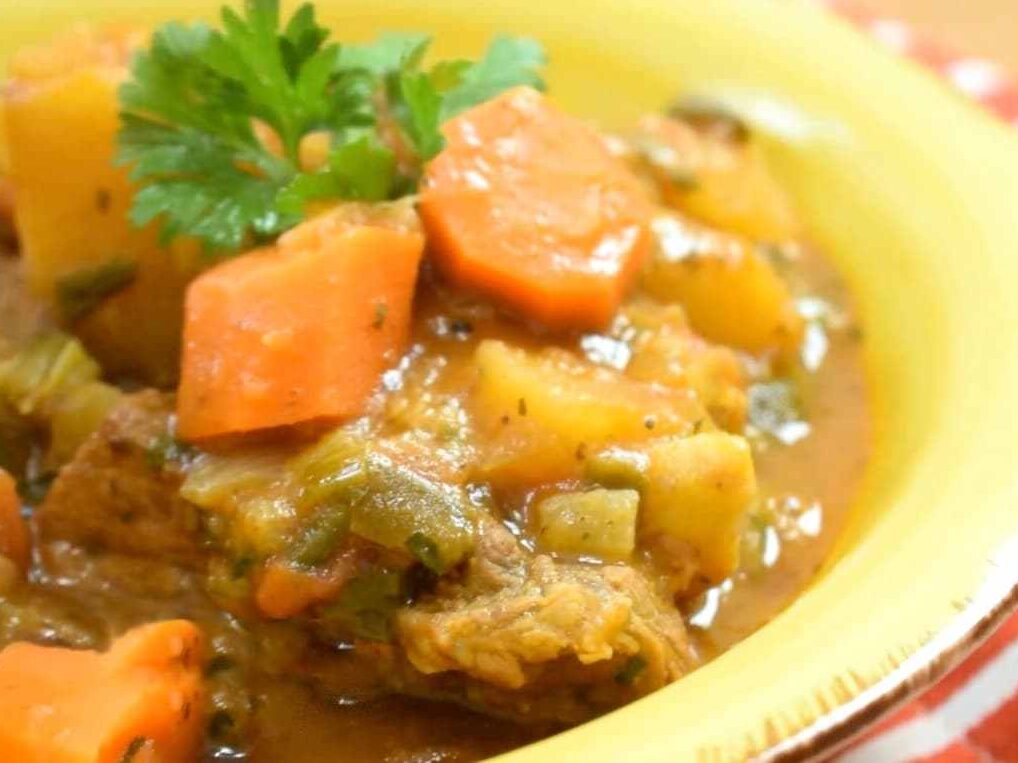 Recipe
1-2 medium sized yams (we had to use sweet potatoes)
1-1.5 pound chuck roast
3-4 medium tomatoes
1 medium onion
3-4 cloves of garlic
2 cups of beef broth
Salt to tast
Oil for cooking
1.) Prep all the ingredients. Peel and cube the yams, slice the roast into chunks, dice the onion and tomatoes, and mince the garlic.
2.) Brown the beef in a large, heavy bottomed dutch oven.
3.) Once mostly browned, add in the garlic and onion and cook until the onions are translucent and the flavors are starting to combine.
4.) Add the tomatoes and cook until the sweat out and reduce to a sauce. Simmer for a while until incorporated.
5.) Add the beef broth and simmer on low until the beef is tender.